Dr. Princess M. Cullum, PhD, MBA
Center for Creative Leadership
Princess is a Leadership and Culture Executive with more than 15 years of global experience in multiple industries including investment banking and financial services, utilities, healthcare, education, technology, and manufacturing/consumer products. More specifically, she has worked for world-class companies such as Bank of America, Duke Energy, Cancer Treatment Centers of America, International Capital and Management Corporation-St. Thomas, US Virgin Islands, Hewlett-Packard, General Mills, and Hallmark Cards.
Princess is a sought-after expert in the areas of Leadership Assessment and Development, Executive Development, Learning and Development, Competency Identification, Diversity and Inclusion, Succession Planning, Performance Management, Organizational Development, and Employee Engagement.
 Princess is also a scholar-practitioner with experience at colleges and universities in Georgia, Texas, and Nebraska, teaching and conducting research in learning technologies, management, and marketing.
Dr. Lisa Littlejohn Hill, PhD, MBA and LPC
Vision Counseling and Consulting, PLLC
Dr. Lisa Hill brings a wealth of valuable experience to Brave Step including her PhD, MBA and LPC.
She has 10 years of professional experience working with a diverse client population. As a result of her clinical practice, she has developed an area of focus in working with female childhood trauma and abuse survivors. 
In addition to being an adjunct faculty member at UNC-C, she has worked as a Mental Health Education Specialist for Carolinas Healthcare System and has been in private practice for the last 4 years. Her research interests include Posttraumatic Growth, trauma and spirituality in counseling.
Caleb Holloway
Atrium Health, Attorney at Law
Caleb has been working to help people and businesses achieve their goals since 1999, when he began his first career—in retail management for two Fortune 500 companies. After thirteen years of holding leadership positions in business, he decided to pursue a law degree.
While at the Wake Forest University School of Law, Caleb gained practical legal experience through two clinical externship programs, one in corporate and one in litigation. Through the corporate program, he worked closely with in-house corporate counsel for another Fortune 500 retailer, where he researched and analyzed contract, litigation, and compliance issues. Through the litigation program, Caleb worked with a prominent national law firm that exclusively represents management, primarily in the litigation of labor and employment matters. Caleb also wrote two articles that are published in the Wake Forest Journal of Business and Intellectual Property Law.
Caleb practices employment law at Atrium Health. He provides business advice and advises and counsels clients on Title VII, FMLA, ADA, NLRA, wage and hour law compliance, and HR best practices. He also prepares employee handbooks, employment contracts, severance agreements, and non-competition and confidentiality agreements.
Seth Langson
Attorney at Law
Seth Langson, one of the first lawyers in the country to dedicate his practice to the representation of sexual abuse victims, is nationally known and frequently consults with the best sex abuse lawyers in America. Throughout his 37-year career, Seth has fought numerous individuals and powerful institutions including the Catholic Church, Duke University Medical Center, health care professionals, the Boy Scouts, the YMCA, coaches, teachers, camps, colleges, relatives and the CEO of an international, multi-million-dollar non-profit. He received his undergraduate degree from Hobart College and law degree from Boston College. He has been rated AV (the highest rating) by Martindale-Hubbell.
Francene Marie Morris
Award-winning talk show host
Francene Marie has experience in second careers. The mom of 2 adult children, serial crafter, home chef and former fragrance model for Muhamad Ali is approaching 23 years in broadcasting as an award winning talk show host. She mentors and teaches future broadcasters at the Carolina School of Broadcasting and writes communication curricula for various learning institutions.  In 2006 between a layoff and a come-back Francene Marie rebranded as the Esteem Enhancer offering public speaking and media training. Now unveiling a creative space for women to express multi-dimensional selves.
Julie Moxley
Certified Public Accountant
Julie W. Moxley graduated from UNC-Charlotte with a Bachelor of Science degree in Accounting and is a licensed CPA in the state of North Carolina. During her career, she has worked for BDO Seidman and other local and regional CPA firms in both the audit and tax areas. Currently, she is a member/manager in the accounting firm of Beane Swaringen & Company, PLLC and manages the Locust, N.C., office of the practice.
Christine Roper
PT, PYT
Roper opened her physical therapy practice, Roper Physical Therapy, in 2003 offering individualized treatment plans incorporating myofascial release. In 2012, she joined forces with a friend and colleague to add a medical-based, bio-mechanically sound yoga program to the practice. The Pennsylvania native is a two-term board member for the Charlotte chapter of the National Association of Women Business Owners, a Girl Scout leader and a former board member for the Girl Scouts Hornets' Nest Council, Meck 19 board. Roper also has been an educator and facilitator of medical-based yoga and wellness lectures to several mid-sized to large companies and local community partners
To view the advisory board, please click here.
Latest In The News
As a survivor-led organization, our secret to success is understanding firsthand what it's like and creating a place, both online and in person, where individuals are safe, understood and supported.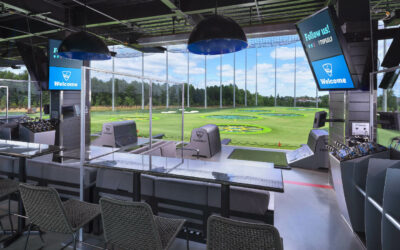 Tee It Up for Brave StepWelcome to Tee It Up for Brave Step!"Tee It Up for Brave Step" is a family-friendly event, celebrating eight years of fostering courage for those impacted by sexual violence and shaping a strong, supportive community. To drive this...
read more