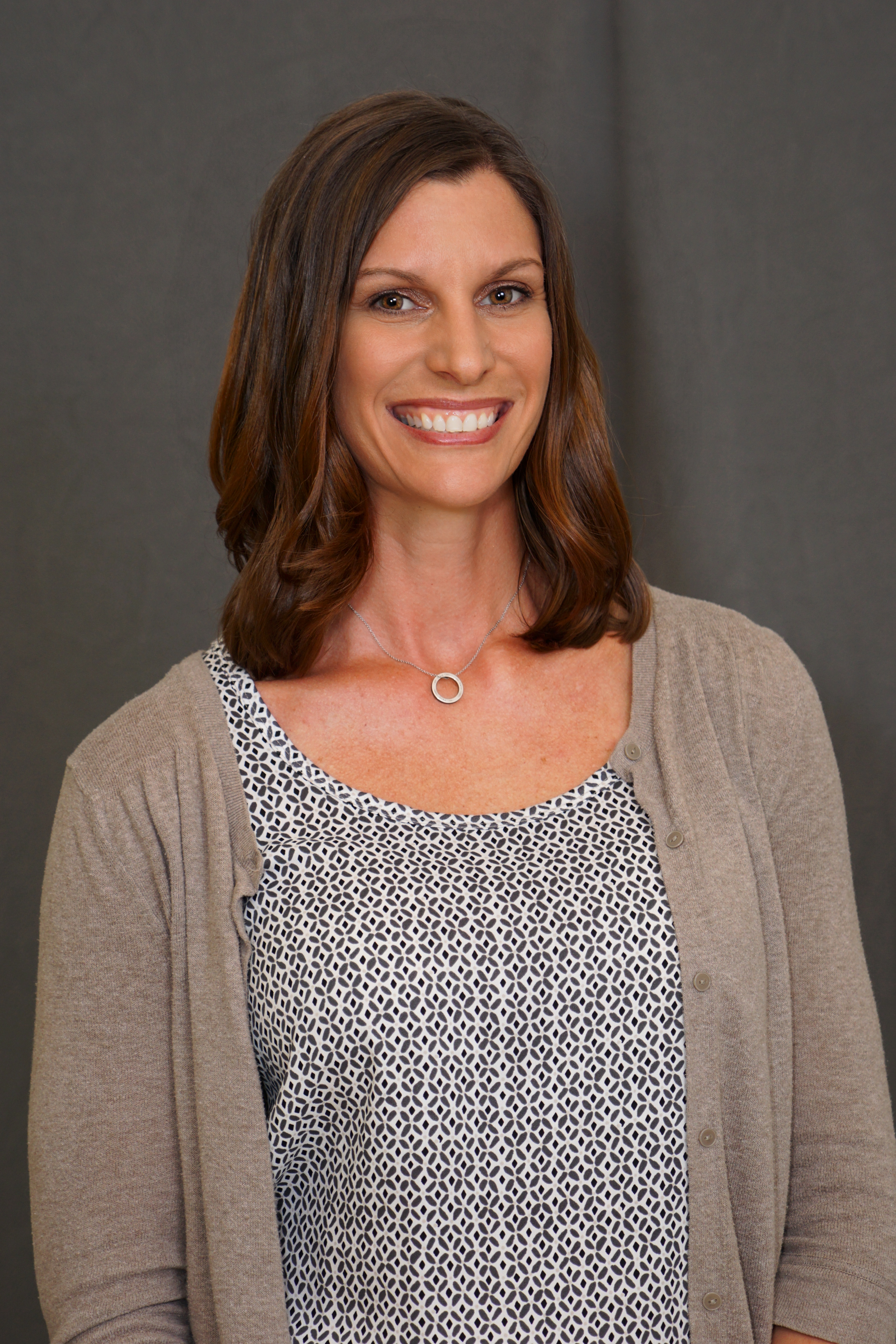 Newbie alert! Please help us welcome Kimberly Dupuis as Brave Step's new clinical director.
Kim, an LPCS, brings more than 15 years of clinical and program experience to Brave Step, along with substantial knowledge in starting and running her current practice for the last two years.
Q. What was it about this field that drew you to it?
A. My parents started out when I was young volunteering for hospice, and so I grew up in that service-oriented, caretaker, helper environment. Then, my senior year of high school, my parents moved me from New York to Florida. When I moved down to Florida, they had a peer mentoring program for seniors. It just really spoke to me. Just really helping freshmen get acclimated. I thought, "I'm new and it's hard for me, so I can share my experience with them as well." I began as a peer counselor, and that really just grew my passion for, "I want to go into a counseling field."
Q. Are you originally from New York?
A. Long Island. I grew up in Long Island, typical American family — Mom, Dad, AquaNet hairspray and burgers and french fries. My family is very working class. My dad was an electrician. I'm just so fortunate to have the parents I did that were just very altruistic by nature and really instilled that nurturing, giving-back philosophy to me and my brothers.
Q. Why Brave Step?
A. Brave Step is close to my heart personally and just in the field what I've grown to have passion for in treating. I'm a survivor myself. My journey took a very long time and was very difficult because I have such a close-knit family, just bearing all of that weight of not wanting to be the one to "ruin the family" and tell them what had happened. It wasn't until I got to college where I was really able to be away from the family unit and seek out some of my own counseling to realize that wasn't my fault, that there was healing after this and that it could be an entire family approach. Even at that point, in college, I still wasn't ready. It wasn't until I had children that I felt like it would be a disservice with them to not share my story and to not be open and to not be able to fully heal from it. That's the personal piece of why Brave Step speaks to me. It's because I know that process. The name just says it in itself: what a brave step it takes to use your voice and to let go of the shame and the guilt and feelings of responsibility and to be able to truly heal and move forward with your life. Then the professional side of it is I've just really enjoyed trauma work. I feel like that's a place where you see so much growth and really it's transformational for clients to be able to implement treatment modalities that really help reframe and reform an individual that's a survivor of any abuse. That's where I've seen so much success, that's where I feel like there's so much reward.
Q. What's an example of a brave step you've taken in life?
A. Taking the step to enter into counseling. For a lot of people, counseling isn't something that's commonplace in families, and mental health issues aren't discussed. They're usually secretive. Just being able to take that step and say, "I know what I'm going through doesn't feel good. There has to be something else I can do to resolve these uncomfortable feelings." I just remember that first time walking into my college campus counseling clinic and shaking in my boots, so afraid, worried that they were going to tell people or tell my family or look at me like I was crazy. Just that fear of doing that and being able to take that step — what a transformational experience it was for me. One, for me to have an experience that was completely the opposite of what I was expecting, for it to be so supportive and nurturing, and just really that opportunity to grow into who I really was and to truly heal from my abuse.
Q. That's so inspirational.
A. You know, when you talk about your own story, it doesn't feel that way, but to step back and reflect on it. Give yourself the accolades of, "I really am strong. It really was brave." It takes a lot of guts to be able to tell your story then to turn around and be able to use your story and your passion to help other people do the same.
Q. Definitely. So, you're new to the crayon box. What color would you be and why?
A. Bright yellow. Definitely yellow for a couple reasons: it's bright, it grabs your attention. I like to say I'm an introverted extrovert. I feel like I found power in my voice although it wasn't innate to me. I just found that I get tremendous results in being able to share my message, talk about things that are important to me, because then I feel like it empowers others. I'm bubbly. I definitely have a very quirky, funny sense of humor. I think that's what's gotten me through so many challenges in my life. I feel like I can come into a room and even if we're dealing with the hard stuff, can find a common ground and can find an appropriate way to make somebody smile or laugh or just to be able to exhale.
Q. What is your favorite song?
A. Bruce Springsteen's "Into the Fire." This song has always reminded me of my grandmother, one of the strongest women I've ever known. She did not have an easy life yet was the true matriarch of the entire family, setting the best example of faith, love and strength.
Q. What are some of your hobbies?
A. I don't know if it's a hobby or just something I incredibly enjoy but just being a mom and having fun and being silly with my kids (a 10-year-old daughter and 8-year-old son). That's my first go-to. As a busy single parent, any free time I can steal with them, I try to. But then I also know I need to be an individual, too, and I do have my own self care. I'm an avid mountain biker. When I don't have my kids, there is no other place I'd love to be than on my bike in the middle of the woods somewhere. There's just something invigorating and freeing about flying down a dirty, rocky, root-ridden trail by myself.
Q. Do you have a motto or some sort of saying that really sticks with you?
A. My saying is, 'I'm perfectly imperfect." I try to pass that onto others — just to embrace our imperfections because that's what makes us us and unique and strong and brave.