Get Help
Care for adult survivors & loved ones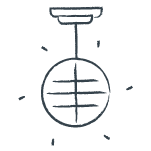 Your home for courage, connection & care.
Brave Step® empowers individuals who have been impacted by sexual violence. To shape a strong, supportive community, we:
"Brave Step gives me a confidence … what I have learned, the ideas that I formed and opinions I've formed as a result of the way Brave Step helps me look at myself. It's been so monumental."
– Survivor
"I cannot thank you enough for how much your program and Dr. Navaro helped me.  You all have made a way for healing for me so I can live a happier, healthier life with hope and love ahead of me. You all are angels sent from heaven to help those in pain find their way."
– Survivor
Thank you for creating such a safe space to share and find continued healing. I am so glad to have found my people. I have been looking for you for years. Thank you!
– Survivor
I am so grateful for the counseling!!  I can't express what a difference it has made in my life. Burdens have been lifted.  Thank you so much for that!!
– Survivor
As a mental health therapist and yoga instructor, I've worked with Brave Step and Brave Step clients for 2 years now.  I appreciate the services that Brave Step offers survivors; they find the most highly qualified providers practicing the most effective modalities for trauma and developmental trauma.  Brave Step is constantly expanding their offerings and accessibility for those seeking support.  Brave Step clients are invested in the work and the change I have seen has been absolutely amazing!
Katie Overcash
My life has forever been changed by Brave Step and even though it was a short journey in person I believe that my journey with you is far from over. 
– Survivor
Because of the therapy I have received, I have found my voice and know that I am not powerless. I am so glad that an organization like Brave Step exists and am beyond thankful for it.
– Survivor
I can't tell you enough how grateful I am for Brave Step. For the first time ever, I have real hope of moving beyond this stuff, beyond just learning how to cope and pretend my way through most parts of my life. I can't thank you enough for the part you are playing in my healing process. Thank you!
– Survivor
Empowering the Community Since 2014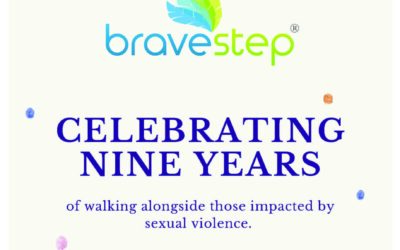 Celebrating Nine Years In nine years, Brave Step has served as a steadfast guide for more than 445 adult survivors of sexual violence and loved ones. In addition, we've cultivated more than 1,000 Changemakers! To celebrate nine years of strengthening...
read more
Sign up for our Newsletter