At Brave Step, we believe that educating and supporting the loved ones of a survivor is critical. We offer trauma-focused care for loved ones and a supportive, understanding place to process your emotions.
Offering compassion and lending support to a survivor is complex yet necessary. Brave Step provides education, guidance, and a support network that allows loved ones a safe place to learn more about sexual violence, its impact, how to best support the survivor, and more.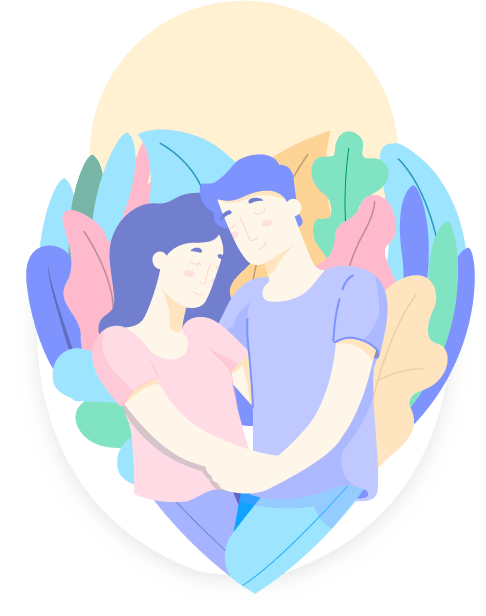 Individual Counseling
Brave Step offers individual therapy with an experienced trauma therapist who utilizes the most effective trauma modality – SE, IFS, EMDR, neurofeedback, and more. 
Group Therapy
Group therapy for 12 sessions led by an experienced trauma therapist that helps with resilience-building, garnering insight on one's trauma along,  breaking the silence, exploring repressed feelings, and more. 
Brave Step™ Loved Ones
We believe wholeheartedly that loved ones deserve to heal, empower, and recover together and can be an aid to survivors of sexual violence if effectively armed with knowledge, skills, and support from others in similar experiences. 
Brave Step™ Loved Ones Program
As a parent, caregiver, intimate partner, friend, family member, teacher, leader and/or ally, you may be at a loss with how best to support a survivor.
The Brave Step Loved Ones psychoeducation program will teach you about the impact of sexual violence, your role as an ally, arm you with knowledge and skills, and offer support from others in similar experiences.
Program Choices
Customized courses are designed for:
Program Expectations
For an overview on program participation, policies, and guidelines, please click here. 
Program Formats
Each course will last six sessions approximately 1.5 hours each week or can be completed over a weekend as a retreat. The program will be offered in-person and virtually.
Reporting Requirements
Records are strictly confidential except where state law requires the reporting of credible threats of violence, harm to self or others, or child or elderly abuse and neglect, or when the court orders the release of information.
Desired Outcomes
Increase in life satisfaction.
Decrease in trauma-related symptoms or symptom occurrence
An individual is more equipped to care following the program.
Increase in connection with others
Applications are now being accepted.
Once the application is in hand, the Brave Step team will review it, and if any follow up questions or concerns arise, our program manager will reach out.
Do you have questions before applying? 
If you have questions before applying, please submit your information below and a Brave Step team member will contact you. 
Counseling Program Details
Applicant Criteria
Family members, such as parents, siblings, immediate family members, spouses or close friends of sexual abuse survivors may apply to receive services if they meet these criteria:
Any person over 18
Has experienced sexual trauma at any time OR is a family member or friend of someone who has experienced sexual trauma
Is experiencing struggle in daily life
Is capable of participating in talk therapy
Is willing to commit to and participate in their own recovery/healing 
Family members or close friends may not be accepted to participate in support group services if the person:
Is receiving therapy services elsewhere.
Has a severe dissociative disorder.
Has a severe developmental or communication disorder that would prevent them from participating in talk therapy.
Is actively abusing alcohol or drugs in a manner that would prevent them from participating in therapy.
Demonstrates negative behavior that might harm other members of the support group or efforts of the group at large.
.
Program Fees
As a loved one of a survivor, you deserve to lead your best life, but quality trauma care can be expensive, difficult to find, and challenging to understand what services will garner the best outcomes. Brave Step makes the process easier and allows more loved ones the opportunity to access care. A benefit of Brave Step's program is personalized service, one that is designed to give you optimal results that are affordable and obtainable.
Many of Brave Step's carefully vetted therapists accept insurance. Our team works diligently to find the right fit for care and one who accepts your insurance.
For those without insurance, Brave Step has a sliding scale that is tailored to your specific situation.
Latest In The News
As a survivor-led organization, our secret to success is understanding firsthand what it's like and creating a place, both online and in person, where individuals are safe, understood and supported.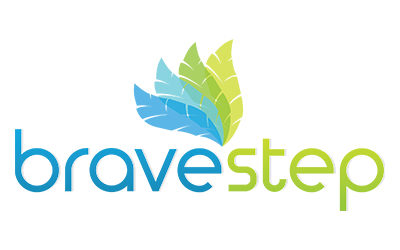 2021 Impact Report"I am immensely proud of Brave Step's progress in 2021. In celebration of our accomplishments, this impact report shows some of the ways in which we braved forward, despite the past year's unknowns and obstacles. Together, we met an overwhelming need...
read more