Thank you for your support of Brave Step. Please don't hesitate to reach out with questions, ideas or in need of help.
If you are in need of emergency help, please contact 911 or call (704) 358-2800 for 24-hour emergency mental health.
Hola. Para español, por favor llame a Yenting Liu al (980) 288-6825.
Want to make a Donation?
We appreciate a gift of any size. 
Latest In The News
As a survivor-led organization, our secret to success is understanding firsthand what it's like and creating a place, both online and in person, where individuals are safe, understood and supported.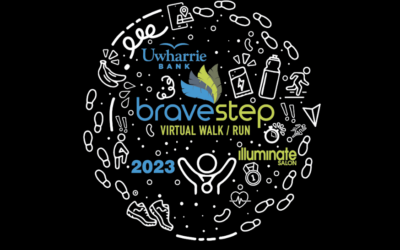 Brave Step Virtual Walk/Run presented by Uwharrie BankApril 1-8, 2023 Participate from any location.Be a Changemaker. Each step you take fuels life-changing minutes of counseling and support by Brave Step.Sexual violence impacts us all. The pain is often reflected in...
read more