Thank you for your support of Brave Step. If you have questions, ideas or in need of help, please utilize the listings below to find the best contact to engage.
If you are in need of emergency help, please contact 911 or call:
(704) 358-2800 for 24-hour emergency mental health
Greater Charlotte Hope Line at (980) 771-4673
Esther House's hotline at (704) 961-7500
Questions? Please reach out.
Hola. Para español, por favor llame a
Yenting Liu al
(704) 361-5230 ext. 701
Want to make a Donation?
We appreciate a gift of any size.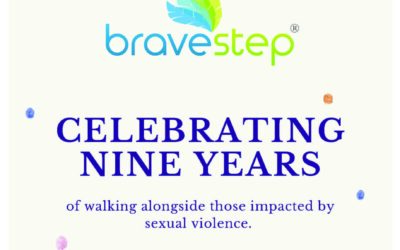 Celebrating Nine Years In nine years, Brave Step has served as a steadfast guide for more than 445 adult survivors of sexual violence and loved ones. In addition, we've cultivated more than 1,000 Changemakers! To celebrate nine years of strengthening...
read more