Dear Supporters,
Brave Step is participating in the second annual #GivingTuesdayCLT powered by SHARE Charlotte.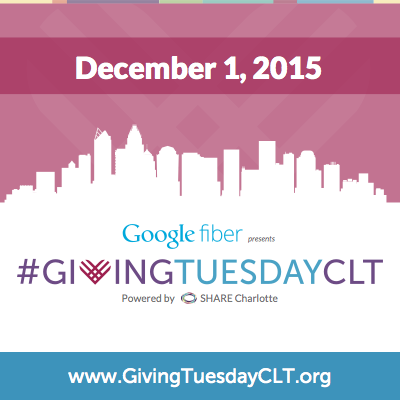 #GivingTuesday is a global day of giving. After the sales of Black Friday and Cyber Monday, it's a time to celebrate and encourage charitable activities that support nonprofit organizations. #GivingTuesdayCLT is Charlotte's own version of the global giving campaign.
From Nov. 10 to Dec. 1, there are two ways you can support the mission of Brave Step.
Make a cash donation. For every $5, $20, $500 or whatever you are capable of giving, Brave Step is eligible for matching funds which extends your gift even more.
Pledge volunteer hours. How can you help Brave Step in 2016? Check out our volunteer needs here.
Please consider your level of support throughout the #GivingTuesdayCLT campaign. Brave Step appreciates every donation made.
Thank you for making this work possible.