JOIN US! April 27 | 6:30 – 8 p.m. | Virtual
April is Sexual Assault Awareness Month, and it's time for a movement. A time to bring awareness and conversation to this prevalent subject. 
Sexual violence impacts us all. The pain is often reflected in the faces of the people we see every day at our jobs, in the community, and even within our own families. Studies show that one in four women and one in six men are sexually abused by the age of 18 while every 73 seconds someone is sexually assaulted. 
Each and every day, our community turns a blind eye to sexual violence happening next door, one cubicle away, or even in one's own home.
For your children, family, friends, coworkers, and community, it's time to courageously acknowledge the prevalence of sexual violence, learn about it, and take action to shape a stronger, more supportive community. 
Get Engaged
Join us for an informative discussion into the various areas of sexual violence. 
A group of powerful Changemakers who are outlined below will share first-hand experiences, trauma treatment, the legislative efforts underway, and how to take action in your own life.
Get to know our guest panelists and submit a question when you register for one or more to answer.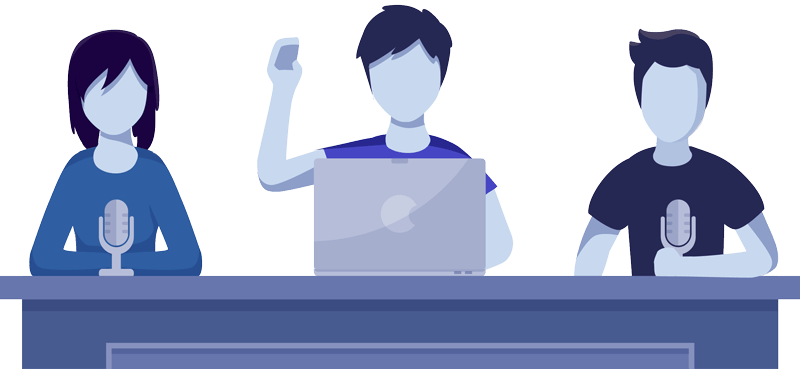 Micki McDonough
MEd, LCMHC, NCC
Since earning her masters' from UNC-Charlotte, Micki has worked with elementary school children and a behaviorally emotionally handicapped program, HIV+ individuals and their loved ones at an AIDS service organization, and with adults and adolescents in private practice since 2001. She has a general psychotherapy practice and specialize in areas of trauma, dissociation, LGBT, and HIV.
Dr. Odette Valder, a bilingual psychiatrist, is currently the Medical Director at Camino Community Development Corporation's Behavioral Health Clinic. Although new to the Medical Director role at Camino, Dr. Valder has volunteered with the organization since 2016 while providing much needed services to individuals with mood disorders, anxiety and PTSD. She grew up in Puerto Rico and is a graduate from Duke University and Baylor College of Medicine, and has been practicing in Charlotte, North Carolina since 1998. She briefly worked with victims of sexual abuse in partnership with the Barnabas Center and currently has a part time private solo practice. She is thrilled to work with the Latinx community at Camino, as well as, its fantastic staff. In her role at Camino, Dr. Valder is working towards improving access to behavioral health services to the most vulnerable members of our community. When she is not working she mostly spends time with her family and new granddaughter.
Amanda Pagliarini Howard is co-founder of The Society Guide, a membership-based program that connects non-profit organizations to high net worth donors and their advisors. The Society Guide publishes The Giving Book, an annual catalog and dossier of non-profit organization members. Previously, Amanda was editor of Society Charlotte magazine and nFocus Magazine, and a freelance writer and editor. 
Chaz Beasley
Former N.C. House of Representatives and Lawyer at Moore & Van Allen
Chaz serves as legal counsel in the Moore & Van Allen Financial Services group focusing on capital markets transactions. Before joining the firm, Chaz was elected twice (in 2016 and 2018) as a member of the North Carolina House of Representatives, serving the people of District 92.
Chaz served on the staff of the majority leader in the U.S. Senate. He also interned for judges on the U.S. Court of Appeals for the Fourth Circuit and the Supreme Court of North Carolina. During the financial crisis of 2008, he performed risk management in the residential mortgage industry. 
Andrea Downs is a visual artist, community arts organizer, and educator based in Charlotte, NC. Through her work, Andrea strives to foster collaboration and connection through the building of community connections and an open invitation for a diverse community dialogue. At the center of her work is the value of relationships, connectivity, identity, and open engagement to support stronger communities.
Her most important work, in partnership with her husband, is raising her two children to stand for equality and justice.
Christine Roper
Brave Step Board Member and Owner of Roper Physical Therapy
Christine Roper is the owner of Roper Physical Therapy, established in 2003. Her team of PT's offer individualized treatment plans incorporating myofascial release and the Pentagon of Wellness.
Participate in
"Message Received"
Experience Andrea Downs' powerful and moving new participatory initiative, "Message Received." As a community of women, let's respond to the silencing by joining our voices together and shifting the narrative. When we name and confront our experiences, we let them breathe, and then create the possibility to let them go or even transform them into something beautiful and powerful.
When you register, please submit a question or two for one or more of the panelists.
The Changemaker program gives participants the tools they need to support one another and help prevent future sexual violence.
Changemakers will access carefully-vetted and trusted resources via our web portal, receive goal setting support, participate in training sessions, and gain the education they need to take steps toward action.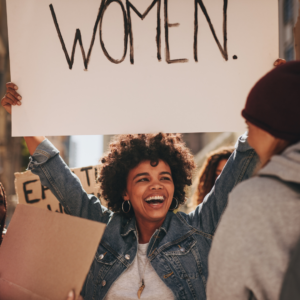 Proudly delivered to you by: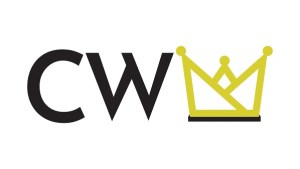 Charlotte Women's Movement seeks to raise awareness and galvanize action on equality for all women with a focus on our local community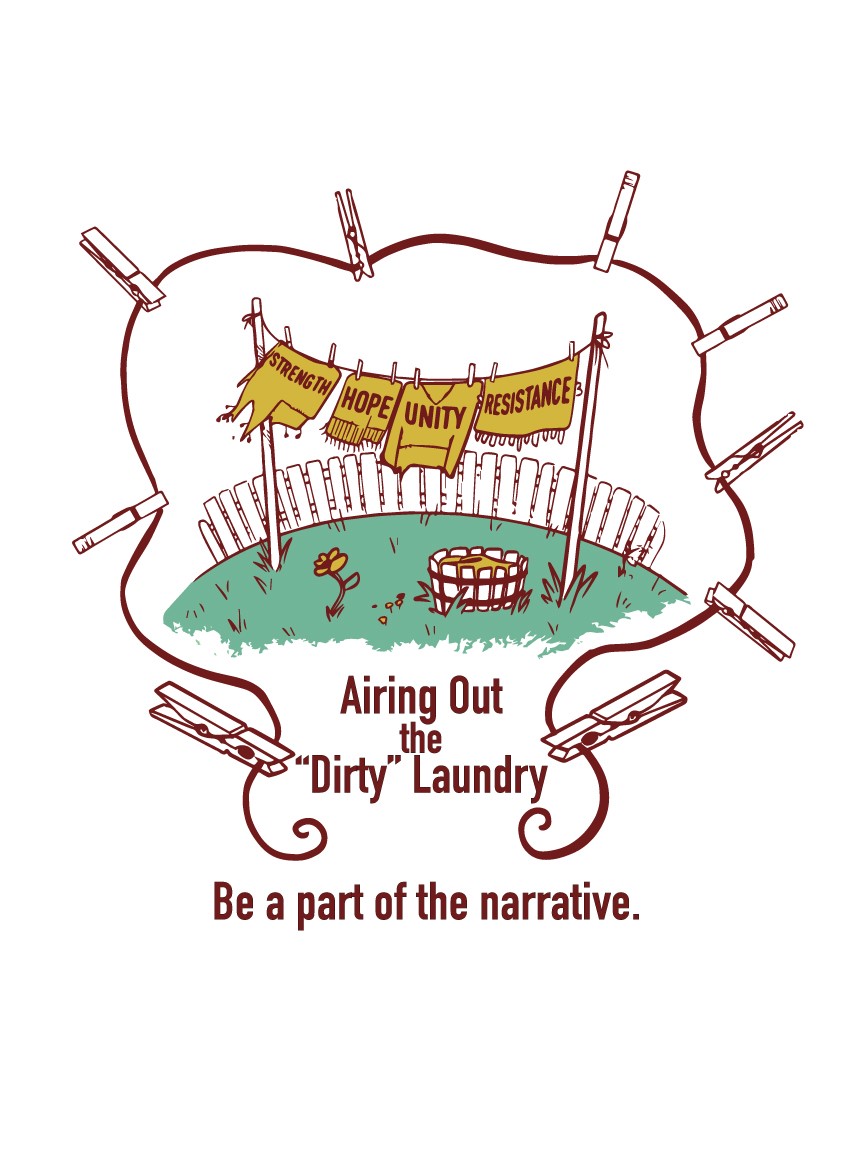 In February 2018, Andrea began inviting people to participate in Airing Out the "Dirty" Laundry. This ongoing community art movement responds to the silencing of women*, creating opportunities for all women to share experiences through visual storytelling. These stories express strength, hope, unity, and resistance of oppression, injustice, and exclusion. The initiative serves as a catalyst for women's voices, a call to gather together to listen and to be heard, and an opportunity to foster love and understanding that resists hate and injustice.
*Airing Out the "Dirty" Laundry holds space for all women across the intersections of race, age, color, disability, faith, religion, ancestry, national origin, citizenship, social class, economic class, ethnicity, sexual orientation, gender identity and gender expression.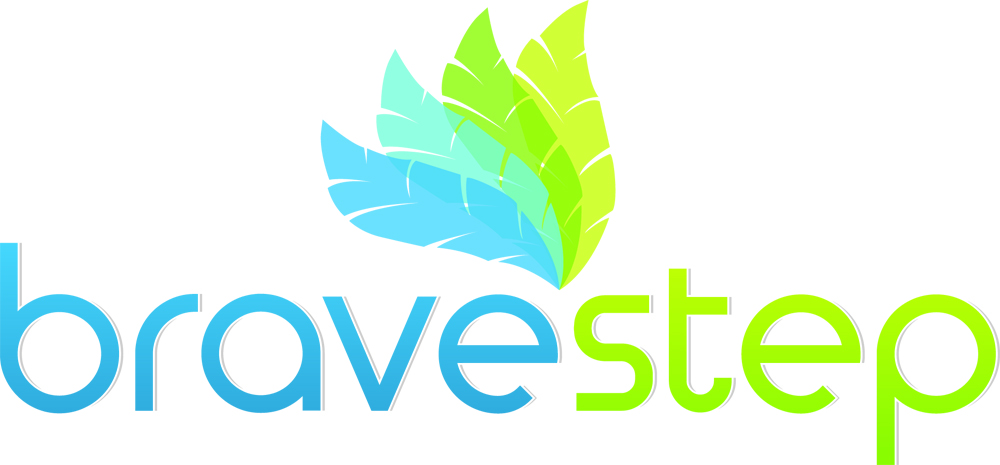 Brave Step empowers individuals who have been impacted by sexual violence. To shape a strong, supportive community, we:
Provide personalized services that help adults impacted by sexual violence reclaim the life they deserve;
Foster brave public conversations about sexual violence; and
Cultivate courageous changemakers.