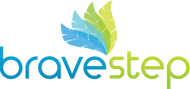 As #MeToo and #TimesUp Movements Create Awareness, Brave Step is Ready to Help
Local Non-Profit Group Works to Support Those Impacted by Sexual Abuse

CHARLOTTE, N.C. (Feb. 8, 2018) — As the #MeToo and #TimesUp movements have brought sexual assault and harassment to the forefront of the nation's public dialog in recent weeks, non-profit organizations like the Charlotte-based Brave Step are working to help strengthen women and men impacted by sexual abuse.

"The need to serve sexual abuse survivors and their family members is absolutely tremendous," said Brave Step founder, Crystal Emerick. "The groundswell of news about sexual misconduct in recent months has shed light on the situation. Statistics show one in four women and one in six men are sexually abused."

Founded in 2014, Brave Step works to help educate sexual abuse victims, their families and community on the effects of abuse. The organization also provides victims personalized care to help them live a life free from the constraints of abuse.

"Our goal with Brave Step is to educate and support adults that are living with abuse," Emerick continued. "It's happening to our daughters, our sons, our aunts, our uncles, our mothers – it's embedded in our day-to-day life, but we choose to ignore it."

Since its inception, attendance at the organization's "Courageous Corner" peer-led support groups in the Charlotte area has surpassed 200. The program's success recently led Brave Step to expand the effort by adding a second meeting each month.

To complement that growth, Kimberly Dupuis, a Licensed Professional Counselor Supervisor joined Brave Step in 2017 to serve as the organization's clinical director. With more than 15 years of clinical and program experience to her credit, Dupuis has become an invaluable member of the Brave Step team.

"As a survivor myself, Brave Step is close to my heart," said Dupuis. "The name just says it in itself: what a brave step it takes to use your voice and seek help. We work with survivors to aide them in their journey to let go of the shame, guilt and feelings of responsibility in an effort to truly heal and move forward with their lives."

In addition to the support groups, Brave Step offers individual counseling as well as empowerment programs aimed at providing survivors with constructive coping strategies.

"Thanks to the generosity of many donors, Brave Step has been able to expand our offerings in the last couple of years," said Emerick. "We hosted a writing seminar last year and look forward to hosting yoga workshops and other programs in the coming months. There is an overwhelming need in our community for these resources and I'm proud of the impact Brave Step is making."

About Brave Step:
Founded in 2014, Brave Step is a survivor-led, non-profit organization that works to strengthen adults impacted by sexual abuse through inspiration, education and personalized care. Brave Step's vision is to inspire individuals to take a brave step; educate the person, family and community on the effects of abuse; and provide personalized care that will help them live a life free from the constraints of abuse. For additional information on Brave Step, please visit www.bravestep.org.