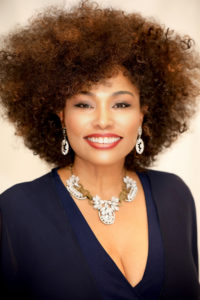 CHARLOTTE, N.C. (July 23, 2019) – Brave Step announced the appointment of Francene Marie Morris, an award-winning talk show host at Beasley Media Group, to its board of directors.
Founded in 2014, Brave Step strengthens adults impacted by sexual abuse by providing meaningful steps on their healing journey. The nonprofit designs personalized care plans and offers inspiration, education and connection for survivors and their loved ones.
"We are thrilled to have Francene's enthusiasm and passion for Brave Step and its mission," said Seth Langson, president of the board of directors. "Her deep knowledge of the Charlotte community and experience communicating important social issues will play a leading role in our growth."
Morris kicked off her career in the modeling industry and then shifted focus on building a radio career. Learning the industry from the ground up included experience as a receptionist for a top 40 radio station in Charlotte and evolved into assistant for the general manager/market manager.
After earning her role on air in June 1996 with CBS Radio on Kiss 95.1 WNKS, the Francene Marie Show is now distributed on six Beasley Media Group outlets and heard on several HD channels in the Southeast. The award-winning syndicated host airs weekly covering community issues within an hour-packed show for a varied demographic.
Known as the "Esteem Enhancer" on the speaking circuit, the mom of two children also creates relaxing vocal recordings for clients via the Esteem Café.
Morris joins Langson, Dr. Lisa Littlejohn Hill, Caleb Holloway, Julie Moxley, and Christine Roper on Brave Step's board of directors to provide governance, strategic direction, mission fulfillment and sustainability guidance.
About Brave Step:
Founded in 2014, Brave Step is a survivor-led, non-profit organization that works to strengthen adults impacted by sexual abuse through inspiration, education and personalized care. Brave Step's vision is to inspire individuals to take a brave step; educate the person, family and community on the effects of abuse; and provide personalized care that will help them live a life free from the constraints of abuse. For additional information on Brave Step, please visit www.bravestep.org and find us on social media (Facebook, Instagram or Twitter).
# # #