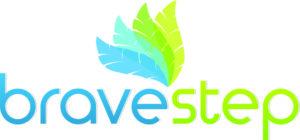 On March 31, Brave Step's leadership unveiled its newest program, Changemaker.
The Changemaker program gives participants the tools they need to support one another and help prevent future sexual violence.
Changemakers will access carefully-vetted and trusted resources via our web portal, receive goal setting support, participate in training sessions, and gain the education they need to take steps toward action.
Thanks to MarketStrong Productions, Brave Step has two videos to showcase the Changemaker program.