Parenting Safe Children with Feather Berkower, LCSW
Join Brave Step and child sexual assault prevention expert and founder of Parenting Safe Children Feather Berkower, LCSW, to learn how to keep children safe from sexual assault and how to build a prevention team.
This is a must-attend workshop for people with children birth – 13 years. You will learn:
What makes children vulnerable to sexual assault?
How you can talk about your child's body safety with teachers, coaches, nannies, family members, faith leaders and other
Building a Prevention Team™ of caregivers
Tips for interviewing childcare providers
For those who attend the full session, Brave Step will provide a copy of Parenting Safe Children's "Conversation-Starter Cards."
Check Your Calendar
Tuesday, Sept. 12
Time: 6:30 p.m. ET/4:30 p.m. MT
Virtual
Additional Details
Everyone is welcome. Parents, caregivers, allies, family members, school administrators, civic leaders, etc.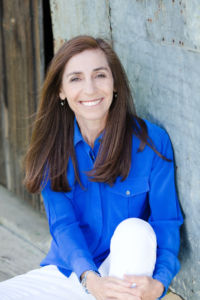 Feather Berkower is a licensed clinical social worker and holds a Master's of Social Welfare from the University of California, Berkeley.
She has been a leader in child sexual abuse prevention since 1985 and has educated nearly one-hundred fifty thousand schoolchildren, parents and youth professionals. Her well-regarded workshop, Parenting Safe Children, empowers adults to keep children safe from sexual assault.
Feather co-authored Off Limits: A Parent's Guide to Keeping Kids Safe from Sexual Abuse, a parenting book that will change the way you think about keeping children safe. Her conversation-Starter Cards go with Off Limits to help you get conversations about body safety started with caregivers. She will discuss them both. They are both available on her website.
When Feather is not educating communities about CSA, she loves hiking in the mountains in Colorado and playing with her horse Elvis.