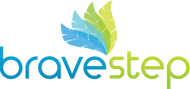 CHRISTINE ROPER AND CALEB HOLLOWAY JOIN BRAVE STEP'S BOARD OF DIRECTORS
CHARLOTTE, N.C. (March 26, 2019) – On Tuesday, Seth Langson, president of Brave Step's Board of Directors, announced the addition of two new board members, Christine Roper and Caleb Holloway.
Founded in 2014, Brave Step strengthens adults impacted by sexual abuse by providing meaningful steps on their healing journey. The nonprofit designs personalized care plans and offers inspiration, education and connection for survivors and their loved ones.
"As the Brave Step organization willingly tackles a prevalent social issue and introduces new approaches to care, we consider the addition of Christine and Caleb a true win for our organization and our future," said Langson. "We are excited to see the passion and skills they can bring to educate the community and change lives."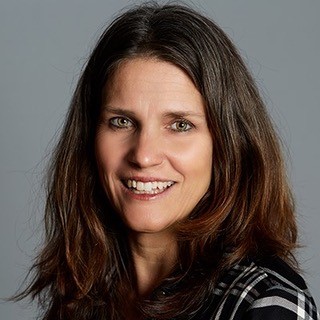 Roper opened her physical therapy practice, Roper Physical Therapy, in 2003 offering individualized treatment plans incorporating myofascial release. In 2012, she joined forces with a friend and colleague to add a medical-based, bio-mechanically sound yoga program to the practice.
The Pennsylvania native is a two-term board member for the Charlotte chapter of the National Association of Women Business Owners, a Girl Scout leader and a former board member for the Girl Scouts Hornets' Nest Council, Meck 19 board. Roper also has been an educator and facilitator of medical-based yoga and wellness lectures to several mid-sized to large companies and local community partners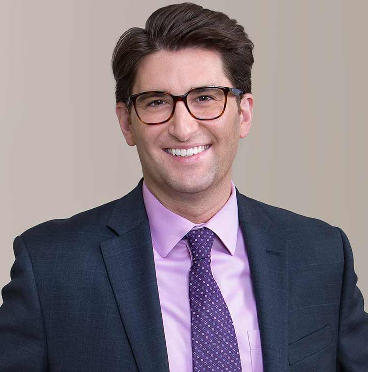 Holloway practices employment law at Gardner Skelton PLLC. He earned his J.D. from the Wake Forest University School of Law in Winston-Salem, where he wrote and published two articles in the school's Journal of Business and Intellectual Property Law.
Prior to law school, Holloway managed store operations for two Fortune 500 retailers, for about 13 years. He graduated magna cum laude from the Belk College of Business at UNC Charlotte, with a B.S. in Economics. Holloway relocated to Charlotte from Alaska, where he was raised. He is also the 2019 co-chair of the North Carolina Bar Association's Legal Feeding Frenzy food-and-fundraising competition.
Roper and Holloway join Langson, Julie Moxley and Dr. Lisa Littlejohn Hill on Brave Step's board of directors to provide governance, strategic direction, mission fulfillment and sustainability guidance.
About Brave Step:
Founded in 2014, Brave Step is a survivor-led, non-profit organization that works to strengthen adults impacted by sexual abuse through inspiration, education and personalized care. Brave Step's vision is to inspire individuals to take a brave step; educate the person, family and community on the effects of abuse; and provide personalized care that will help them live a life free from the constraints of abuse. For additional information on Brave Step, please visit www.bravestep.org and find us on social media (Facebook, Instagram or Twitter).
# # #