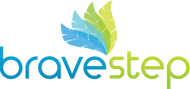 Brave Step is seeking a volunteer community outreach coordinator to assist the nonprofit in its mission to strengthen men and women impacted by sexual abuse.
A community outreach coordinator will engage and educate our community from civic organizations to local churches on the important work of Brave Step.
The position can be optimized by an individual willing to contact, via email and phone, target organizations, share details about our mission, inquire about speaking opportunities and disseminate marketing materials.
This position can be done from the convenience of one's home and based on available time.
POSITION AND RESPONSIBILITIES
Work with Brave Step team to develop and implement a community outreach plan targeting civic organizations, churches and other organizations.
Build awareness of Brave Step and its programs through speaking engagements, marketing tools and community events.
Ensure the nonprofit provides proper recognition of each community partner for its support.
QUALIFICATIONS
Good listening and communications (written and oral) skills are vital.
Detail-oriented, organized and has the ability to multi-task.
Experience developing and implementing program plans.
Ability to work independently and with a diverse group of staff and volunteers.
Knowledge of community outreach principles and techniques to prioritize key targets.
Proficient in basic computer applications, such as word processing, spreadsheets and internet usage.
Organization, planning and record-keeping skills.
PROCESS
Submit a resume and explanation of interest to Brave Step at info@bravestep.org.