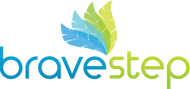 Position: Clinical Director
Status: Contract Position
Timeline: Starting April 2017
Brave Step is seeking a contract clinical director to assist the nonprofit in its mission to strengthen men and women impacted by sexual abuse.
The clinical director will be responsible for working closely with the advisory board, leadership team and third-party evaluator to launch its prototype plan in April 2017.
The clinical director will conduct assessments with potential clients, collaborate with our evaluation partner and play an active role in planning, developing and implementing strategies for program activation, policy development and growth.
RESPONSIBILITIES                                                                                                                      
Play an active role in implementing the comprehensive clinical program and assessment/evaluation model by working closely with the advisory board, leadership team and third-party evaluator.
Conduct assessment interviews with potential clients and provide a recommended treatment plan per Brave Step's care model.
Participate in the research, development and writing of trauma policies, protocols and practice guidelines as well as the implementation of those policies.
The director will be responsible for overseeing client care, intake and advising the advisory board on matters related to clinical services.
Establish relationships and an open line of communication with private practice partners. Promote a cooperative and collaborative working environment among the clinical disciplines involved in trauma care.
Monitor private practice partners to ensure service is consistent with our mission, expectations, timely reporting, etc.
Note: At no point during the time working with Brave Step can a client of Brave Step become the contract clinical director's client.
QUALIFICATIONS                                                                                                                    
Licensed Mental Health Professional in good standing.
Minimum 5 years of experience in treating sexual trauma, defined as having a substantial portion (20% or more) of clients in their caseload or practice being treated for sexual trauma.
Has participated in at least 50 contact hours of specialized training and/or supervision in trauma content knowledge.
Has participated in at least 50 contact hours of specialized training on professionally accepted techniques most often used to treat sexual trauma, such as, but not limited to, eye movement desensitization and reprocessing, psychophysiological trauma-work, mode deactivation treatment, internal family systems, somatic experiencing and dialectical behavioral treatment. The clinical director does not have to be trained in all of these modalities but should be familiar with at least one of them.
Passes background checks including, but not limited to, a criminal check and is in good standing with licensing boards in all states in which they have held a license.
Provides a copy of current professional license.
Signs a release/authorization that permits former employers and supervisors of the applicant to communicate freely with Brave Step about the applicant's job performance.
Strong understanding of various trauma modalities including EMDR, SE, IFS, CBT, etc.
Requires a global, creative problem solver that has excellent decision-making skills.
A committed person who has experience with developing nonprofit program services and confidence identifying and implementing evidence-based practices.
Strong written, oral communication and organization skills
Ability to accept and implement change.
Ability to problem solve and make decisions.
Excellent interpersonal skills and the ability to maintain a positive collaborative relationship among team.
Existing office space is required.
 To apply, please send resume to info@bravestep.org.