Biography
Courtney Lawrence, MSW, LCSW, is a me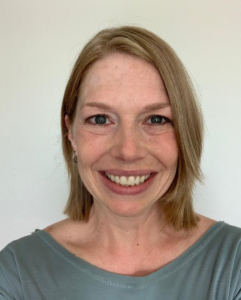 ntal health clinician. Courtney currently works as a Domestic Violence Clinician/Liaison for Mecklenburg County Community Support Services, where she provides clinical services for domestic violence victims and survivors, and consultations for child protective services workers with cases involving domestic violence.
She has a background in advocacy, crisis intervention, trauma, and counseling, with a focus on domestic violence that includes previous experience at Carolinas Medical Center's Domestic Violence Healthcare Project and Safe Alliance's Victim Assistance.
Courtney holds a Master of Social Work from the University of North Carolina at Chapel Hill, Bachelor of Social Work from the University of North Carolina at Charlotte, and Bachelor of Arts in Psychology from the University of North Carolina at Wilmington.
Her community involvement has included working with the Alzheimer's Association, Cystic Fibrosis Foundation, University of North Carolina's School of Social Work Alumni Council, United Way of Central Carolinas' Community Investment Council, and Metrolina AIDS Project.
Courtney lives in Charlotte with her husband and she enjoys reading and running. She lived her childhood in Alabama before growing up in Charlotte so she naturally loves watching football.
Courtney is dedicated to helping people heal from violence and trauma and reclaim their voice. Her focus and passion are strongly aligned with Brave Step's mission and she feels honored to be involved with an organization that is profoundly improving lives.