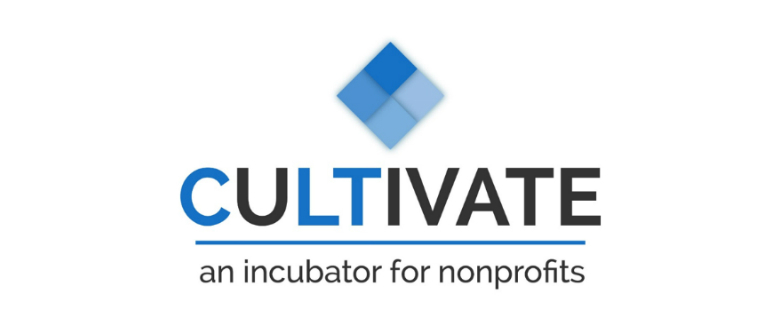 By Lindsey J. Cable with toth shop
As a girl living on a farm in Eastern North Carolina, Crystal Emerick had no idea how one brave step would ignite a passion in her and change her life – and the lives of others forever.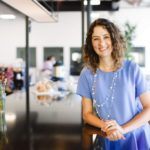 Emerick is a survivor of sexual abuse. Her first brave step was when she summoned the courage to talk to her parents about the sexual abuse she was enduring from an admired, close member of the family. She was just 13 years old. After it was out there, the abuse came to a halt. But, as is often the case, the emotional and physical impacts lingered with Emerick as she entered her teenage years.
Emerick understands firsthand what it's like to be a survivor and to struggle with an internal debate. Thoughts like, "What's wrong with me? Why is this happening?" and a string of others constantly ran through her head as she tried to cope.
"I knew that I could never be more than what I was…who I was in that moment if I didn't do something about it," shared Emerick during an interview.
It was that moment that she decided to begin a 10-year journey with EMDR therapy, a special trauma modality for adults. This forward-moving process helped her with personal healing and understanding. Now, she wants to be that lifeline for others who have endured sexual abuse.
She is the embodiment of someone who refuses to be defined by her past, but rather uses it to cultivate a safe environment for adult survivors of sexual abuse. Emerick didn't realize it at the time, but that courageous first stride helped to fuel the momentum that led her to develop the nonprofit organization, Brave Step.
Emerick will tell you that "the birth" of Brave Step was in 2011, when she first began formulating her idea and vision, but it wasn't official until late 2014.
Brave Step is survivor-led, so the organization understands the experience of survivors and the need to create safe spaces for support, recovery and a shared connection. These spaces of support were lacking in Charlotte, allowing Emerick to transform the landscape into her vision.
"Crystal has transformed the nature of trauma services in the Charlotte area," shared Brave Step advisory board member and psychologist, Dr. Mike Yonkovig. "Something now exists where there had been nothing,"
Brave Step is innovative in the way that it provides personalized approaches of care for survivors, depending on where they are on their path. "A lot of organizations offer a one-size-fits-all model that works for some, but we can't do that. We believe we can't serve people with a one-size-fits-all because we all entered [this journey] at a different place," explained Emerick.
Core to Brave Step's model is its inclusivity to all adult individuals impacted by sexual abuse. This organization focuses on the survivors, loved ones and the community to educate about the impacts of abuse and provide help to all affected. This helps strengthen understanding among loved ones and eventually leads to a strong support system to help survivors take those brave next steps. Taking brave steps is scary, but for Emerick, that scariness is alleviated by a supportive husband.
Emerick constantly thinks about the future and how Brave Step will grow. To her, it is crucial that this organization be sustainable and built to last the test of time. To meet that need, Emerick applied to be a part of CULTIVATE. She did so because after years of running her own business, Emerick realized that she needed to learn how to run a nonprofit. From there, she needed the support to build a sustainable, successful organization.
"We're going from an infant to a toddler and then by the end of this year, I think we'll be a teenager," quipped Emerick with a chuckle.
Brave Step currently serves eight counties; nearly 70 percent of those clients are Mecklenburg County residents. Emerick's ultimate goal is to reduce the impact of sexual abuse on a large scale, wider than one state. While she aims to expand the scope of the organization beyond North Carolina in the future, her current goal for the year is to continue transforming and "growing up."
"I knew that CULTIVATE was where we needed to go to learn how to build a foundation that would help us to last the next 20 years," she shares.
Though she admits there's still so much to learn, Emerick is quick to note that CULTIVATE provided the support to dream bigger and plan for growth with specific strategies. Even more so though, CULTIVATE inspired confidence in herself as a nonprofit leader.
"I feel like CULTIVATE is not only making our organization stronger," shared Emerick. "But it's also making me stronger to help people, and that's huge."
Images by Julia Fay Photography