Join Local Artist Lynne Dulken and Brave Step June 4 at Nature's Spa and Wellness
Approximately 50 original pieces along with fine art giclees on canvas and hand-signed cards  are for sale and currently on display at Nature's Spa and Wellness.
On June 4 from 7-10 p.m., there will be live music, a mobile bar with a variety of drinks, and light bites to eat. 
A portion of the proceeds benefit Brave Step's mission to empower adults impacted by sexual violence.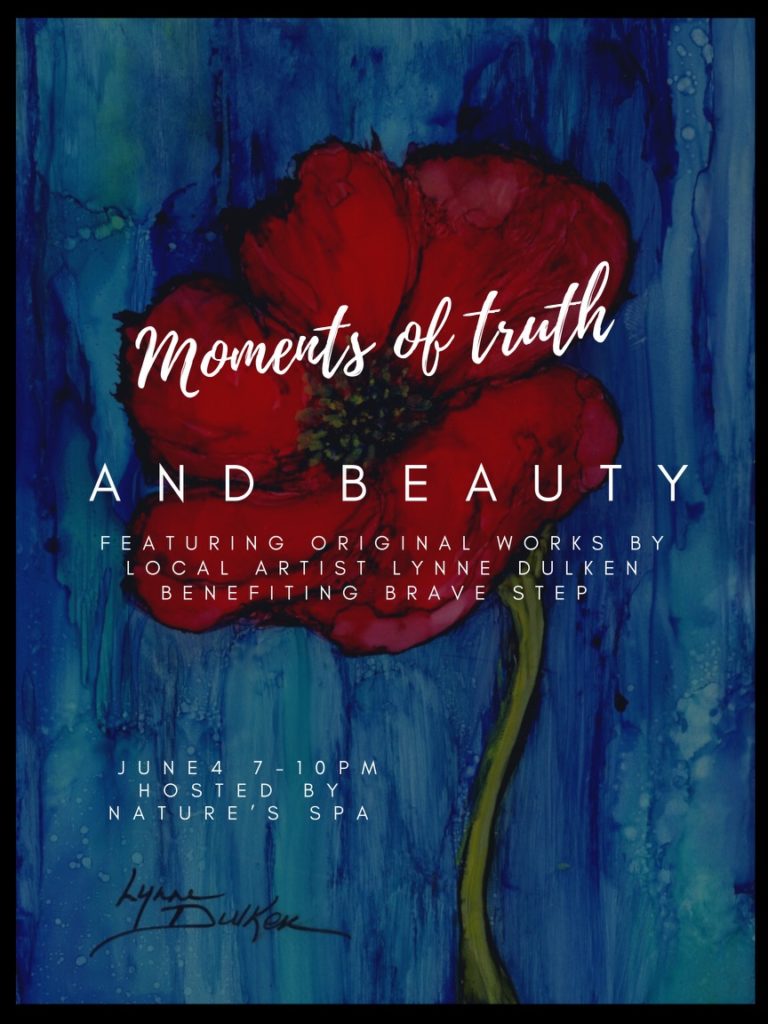 About the Artist:
Lynne Dulken
As a psychotherapist, artist, and spiritual seeker, I love creating vibrant, flowing, soulful art with alcohol inks, encaustics, and mixed media. The themes that emerge repeatedly when I paint are of spiritual beings and sacred places in the natural world that are conjured from the flow of the inks and my own imagination. Faces and figures of people at pivotal moments in their lives, and the power and mystery of these liminal spaces, often appear in my work. Accentuating these themes, my paintings frequently contain a play between realism and abstract expressionism to convey the numinous quality of a particular moment in time. I feel most authentic, alive, and inspired when painting subject matter that honors the full paradox of life … both the beauty and the brokenness that is an inherent part of each of our journeys.