Celebrating Nine Years
In nine years, Brave Step has served as a steadfast guide for more than 445 adult survivors of sexual violence and loved ones. In addition, we've cultivated more than 1,000 Changemakers!
To celebrate nine years of strengthening our community, we hope these brave stories that follow show you the importance of unconditional support, encouragement and more. We hope you are inspired to be a changemaker.
Thank you for being a valuable part of this journey.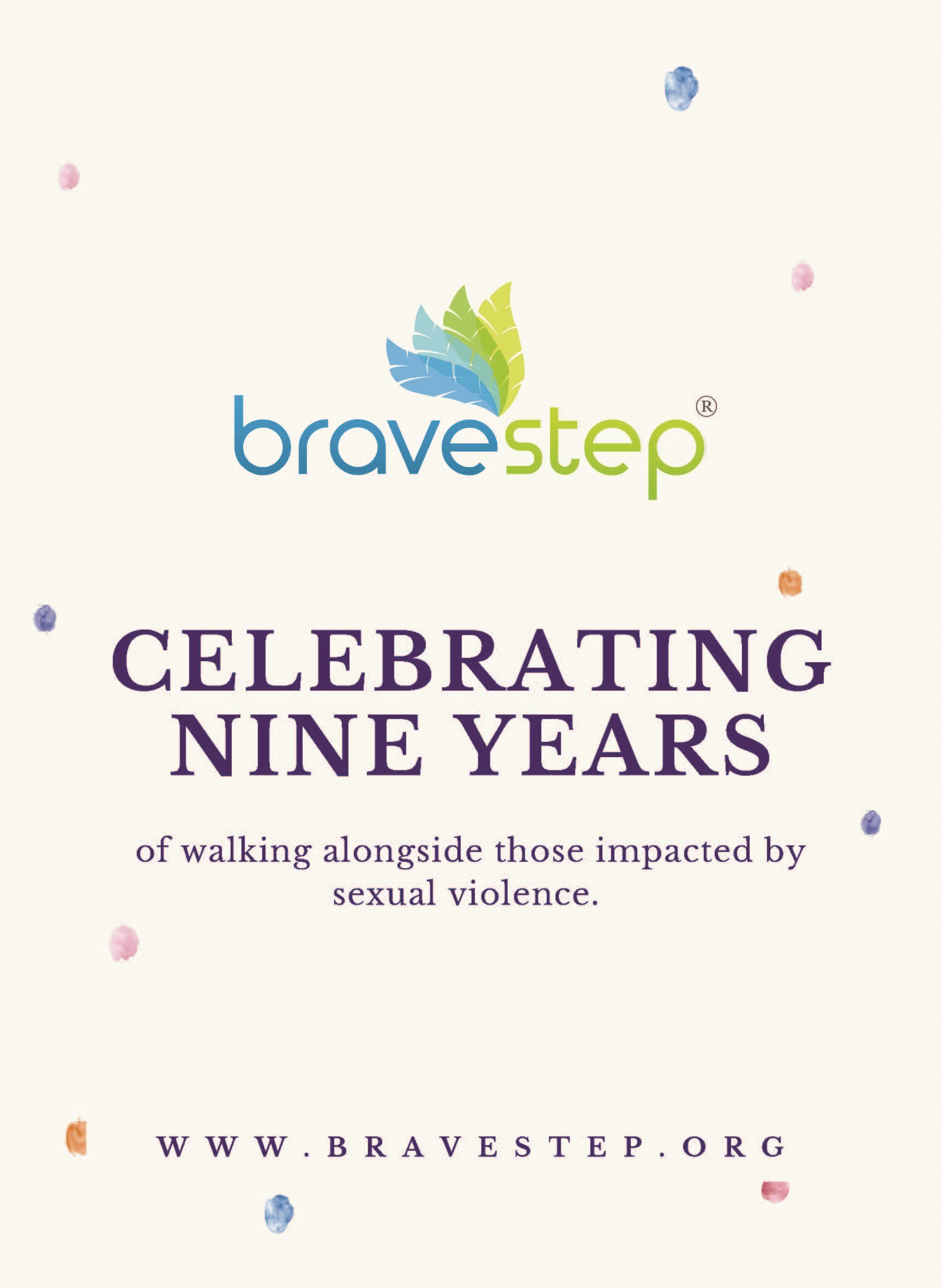 Savor These stories of courage, support & more
Scroll through the various stories by clicking on the image below.

Brave Step is the kindest, most consistent organization I've ever worked with. It's an honor to be part of your process!
Micki McDonough, LCMHC, NCC
The call to serve and the choice to lead is one that I do not take lightly, and I could not be prouder to have done it for the last 5 years with this organization.
Dr. Lisa Littlejohn Hill
The work has been so rewarding, the people are awesome, and my experience has been amazing. Thank you for allowing me to be a part of it. It has changed my life!
Brave Step Volunteer
Empower our next nine years now!