POSTPONED: Peer Leader Training for Sexual Violence
March 28, 2020 | 9 a.m. - 5 p.m.| Holy Covenant United Church of Christ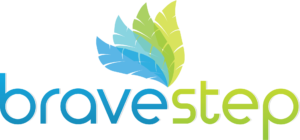 BRAVE STEP PRESENTS A TRAINING EVENT TO PREPARE INDIVIDUALS TO BE A
PEER SUPPORT GROUP LEADER
Register Today
Target Audience
The primary target for this training is individuals who have themselves been affected by sexual violence and are secure enough in their recovery to help others through a peer to peer group support setting, as distinguished from group therapy. However, licensed mental health professionals such as social workers, psychologists, licensed professional counselors, mental health professionals, clinicians, and other health care professionals may want to attend to explore use of this peer to peer model in their own settings and to learn about the manual and materials developed for use by Brave Step.
Description
To effectively train peer volunteers and mental health professionals serving those impacted by sexual violence in techniques for leading in a group support setting. This training will provide a well-researched structure, techniques and methods to aid in the peer support process. Competencies are derived from  a model recommended by SAMHSA. Much of the training will be collaborative and experiential.
We will approach the training in three segments:
Administrative details
Sexual Abuse overview
Competencies for peer group leaders
This module will effectively prepare peer leaders to identify a process to deliver a consistent experience, establish rituals that become a welcoming part of the group, outline approaches  to help leaders facilitate discussions and deliver group-facilitation tips. Written materials will describe additional resources to deepen learning.
Continuing Education Credit Will Be Awarded by Social Work Innovations and Approved by the Board of Social Work Examiners, SC LLR.  Social Work Innovations is a Columbia, SC nonprofit organization.
This training is offered in collaboration with Brave Step, a Charlotte nonprofit that empowers individuals who have been impacted by sexual abuse. To shape a strong, supportive community, we provide personalized services that help adults impacted by sexual abuse reclaim the life they deserve; foster brave public conversations about sexual abuse; and cultivate courageous changemakers.
Instructors
George W. Appenzeller, MSW, practices in both the macro and micro social work fields. He co-founded System Wide Solutions in 1997 and established Social Work Solutions LLC in 2019. He is licensed as a clinical social worker and as an advanced macro social worker in NC, SC and VT. He is also licensed as an LPC and holds certifications as an ACSW and CSWM. In his research/evaluation role, Mr. Appenzeller has directed more than 350 federally-funded research and evaluation projects over a 48-year career. He has worked therapeutically with approximately 2,000 children and youth, largely those in therapeutic foster care placements, special needs adoption, and community and school mental health programs. His current professional focus is on preparing human service organizations and workers for climate change. He lives in Hillsborough, NC.
Sarah L. Meadows is a licensed social worker and has worked in substance abuse, as Training Director for the University of South Carolina Center for Children and Family Studies and as an independent consultant, trainer and evaluator.  Ms. Meadows began her career as a certified classroom teacher, then moved into directing the development of human services education programs for minority BSW students. Ms. Meadows has trained human services workers in many settings. She has been an advocate for women's issues, supported the founding of a rape crisis center, helped to establish a women's shelter and created woman-centered substance abuse services. She has provided therapeutic services to 2,000+ children in foster care, school mental health and other settings. She and Mr. Appenzeller are married and in 1997 co-founded  a macro practice together.
For questions, please contact info@bravestep.org.

Holy Convenant United Church of Chris
3501 West W.T. Harris Blvd.
Charlotte, NC 28269-8510
$100 which includes eight hours of CEU credits, lunch, handouts and certificate.
Student rate: $60