Resources for Survivors, Loved Ones and Allies
Helpful Links
Thank you for visiting this page. If you are in need of emergency help, please contact 911 or call (704) 358-2800 for 24-hour emergency mental health.
For Loved Ones of a Young Survivor
Latest In The News
As a survivor-led organization, our secret to success is understanding firsthand what it's like and creating a place, both online and in person, where individuals are safe, understood and supported.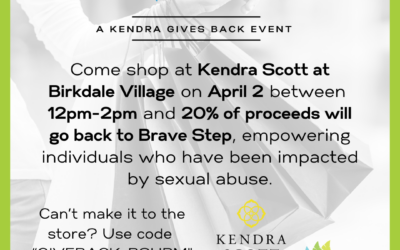 April 2: A Kendra Gives Back Event Fundraiser Details Your Support Makes a Difference Whether you are shopping for a well-deserved gift for yourself, a potential Mother's Day present, or simply to grow your jewelry collection, you support will help...
read more