Brave Step is pleased to collaborate with UNC Charlotte's Center for Wellness in support of the annual "Take Back the Night" event which raises awareness of sexual violence and inspires action to prevent all forms of interpersonal violence in our communities.
UNC Charlotte is offering a roundtable discussion and keynote address by Jimanekia Eborn, a survivor speak out moderated by Counseling and Psychological Services (CAPS), and a luminary tribute provided by Brave Step. The event will be held at the Cone University Center.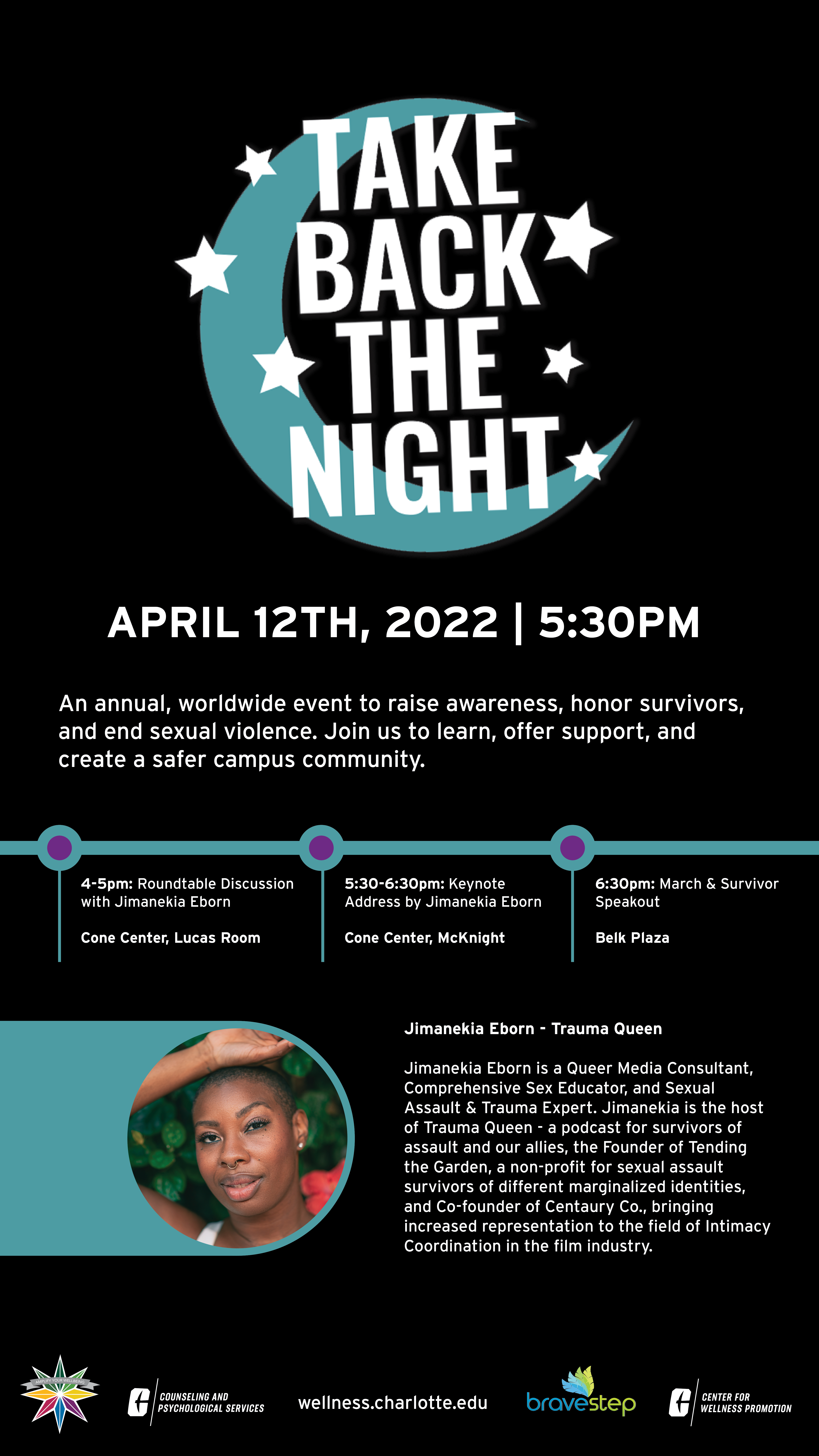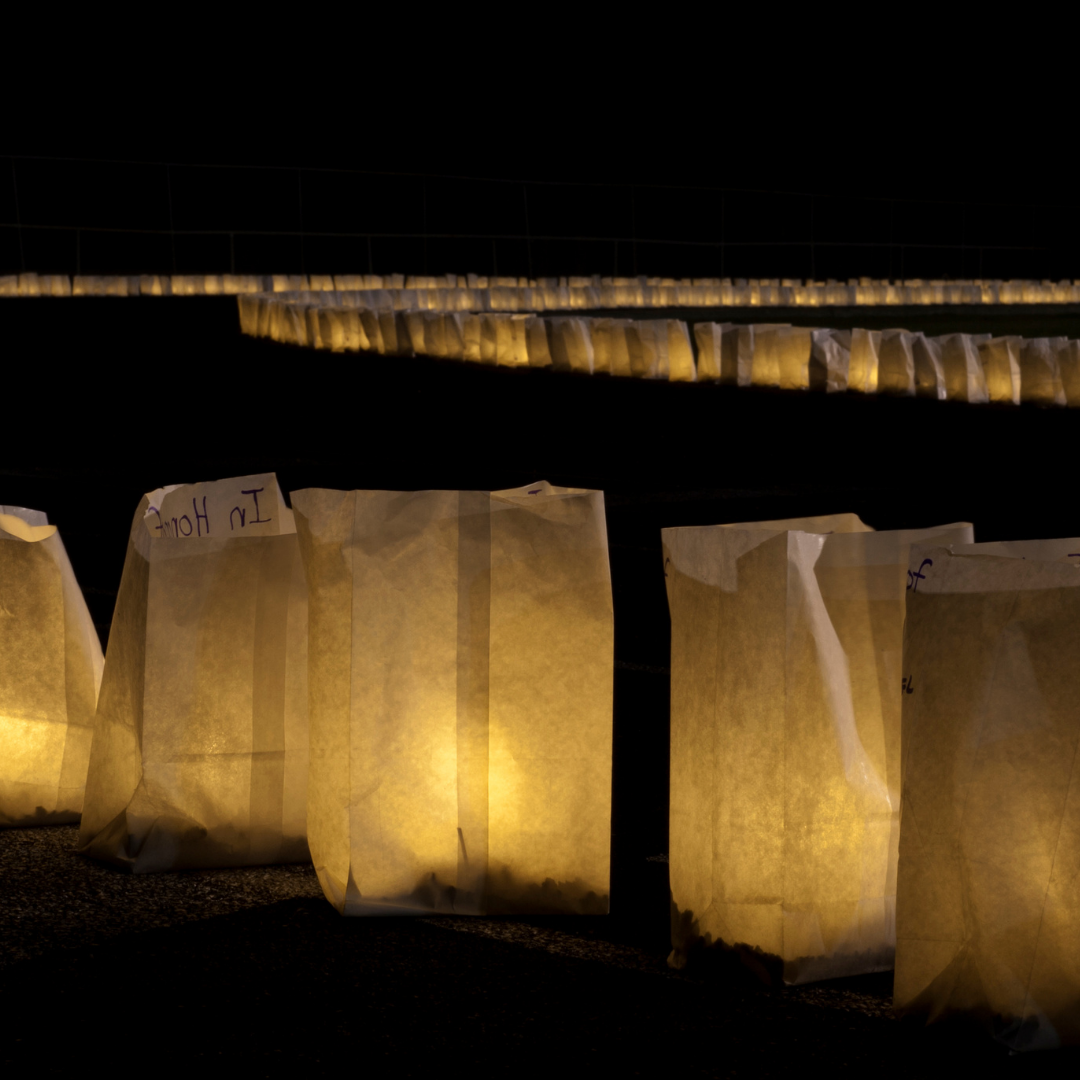 Light the Night at approx. 6:45 p.m.
Join Brave Step to help light the night and lift up our voices. Luminaries will greet the Take Back the Night procession followed by a survivor speak out.
Be a part of this moving evening and/or share your story.
Location: Belk Plaza (listed as North Main Quad) Campus Map
Nearby Parking: East Deck 1 (UNC Charlotte Parking Map)
Special Thanks to Event Volunteers Daija and Erika.