Unarmed Self Defense (Female Only) Workshop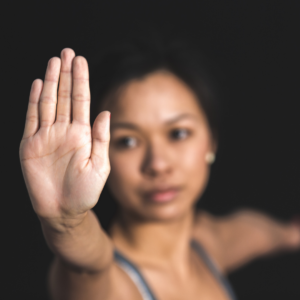 Join Brave Step for an exclusive Self-Defense Workshop!
No high flying kicks. No overcomplicated techniques. No belt ranking. No experience necessary. Just simple, practical, and effective self defense for the everyday person. You will walk away from this training having learned something and have fun doing it.
Participation in every technique or exercise is not mandatory to attend but highly encouraged. If at any point you are not comfortable with what is happening, it is perfectly acceptable to excuse yourself or refuse to participate. This will be a safe, controlled, and judgement free learning environment.

This course will go over:
Situational Awareness – Knowing your environment and what is going on around you.
Not appearing as a target.
Situational confrontation avoidance
Verbal confrontation avoidance
Physical confrontation avoidance
Footwork – How to move in a defensive situation
Defensive posture – How to stand in a defensive situation
Softening techniques – Physical distractions to make strikes more effective
Breaking free from restraint
Simple but effective striking techniques.
Register Now
Date: Jan. 22, 2022
Time: 9 a.m. – 1 p.m.
Location: 

Premier Training Academy

5624 Executive Center Drive

Suite 142

Charlotte, NC 28212
About the Instructor: Ernie Torres
https://www.premiertrainingacademyusa.com/
Husband and father of two girls. Raised primarily by mother and grandmother. Retired Veteran with 20 years of service. Former member of Expeditionary Security Forces.
Trained in military defensive tactics and restraint techniques

Registered Personal Protection Specialist (Bodyguard)

30+ years martial arts experience and 2nd degree Tang Soo Do Black Belt

Certified Firearms Instructor – Beginner through Advanced

North Carolina Concealed Carry Handgun Instructor