Biography
Darrell Fincher is a Human Resources Business Partner Leader at Wells Fa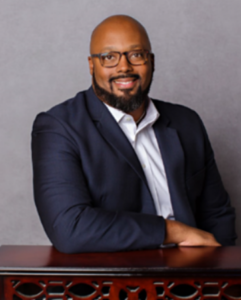 rgo. He is responsible for leading a team of geographically dispersed human resource professionals who support the Controls organization. He partners with the Chief Control Executive to understand the business priorities across the function providing an integrated and strategic approach to human resource management, which will enable the team to meet their immediate and future goals. Darrell serves as a strategic advisor in the following areas: performance, talent, change management, organizational design/effectiveness, employee engagement, staffing and compensation.
Prior to joining Wells Fargo he worked in a variety of HR and business leader roles within the financial services, biopharmaceutical and higher education sectors. He holds a B.S. and M.S. in Organizational Development from Wilmington University and the University of Delaware, respectively. He has also earned the following certifications: Myers Brigg practitioner, Professional in Human Resources (PHR) and Society of Human Resources Management (SHRM) Professional.
Darrell is an advocate for social causes. He previously served as the Executive Co-Chair of the Domestic Violence taskforce at Bank of America. And currently serves as a board member at Brave Step which is an organization devoted to empowering individuals who have been impacted by sexual violence.