From the desk of our Board President
Dear Brave Step Community,
Thank you. What you've done is incredible. You've made your way to this mailing list, and you've opened this letter. You've listened to someone tell their story, believed them, and affirmed them. You've outed yourself as an ally, a survivor, or both. You're already a strong, supportive community, and you've made an enormous impact. You've also predicted what's next—I'm going to ask you to do more.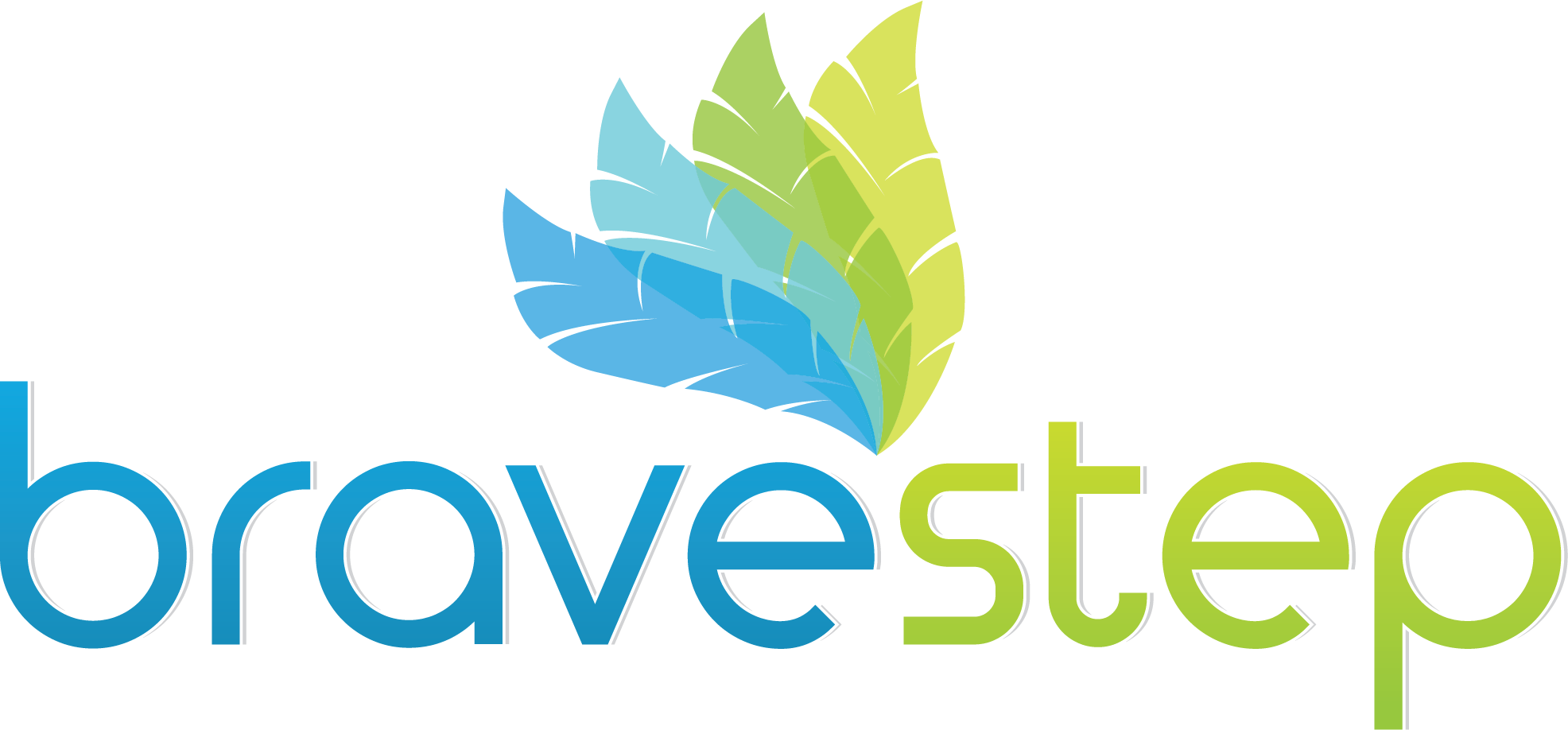 "Hearing their stories broke my heart, and then put it right back together again. Many survivors, like the ones closest to me personally, didn't have anything like you, the Brave Step community, when they were first confronting their abuse."
First, let me introduce myself. My name is Caleb and I'm an ally to survivors of sexual violence. I grew up in a rural community in Alaska, but Charlotte has been my home for more than 20 years. For the first of those two decades, I managed stores for Barnes & Noble and Old Navy. Then, I switched things up and went to Wake Forest University School of Law.
After a few years in private practice focusing on employment law and commercial litigation, I'm now an attorney in Atrium Health's legal department. I'm also serving as your new Board President.
Of course, there's no replacing our founding Board President, Seth Langson, who is a Charlotte lawyer and a trailblazer in the fight for survivor justice. We're fortunate that he's committed to remaining deeply engaged in our mission. If you have an opportunity, please join me in thanking Seth for his past and future dedication and hard work (Seth@SethLangsonLaw.com).
How I Got Started
A little more than a year before I joined Brave Step's Board of Directors, a colleague invited me to attend an anniversary party, my first. I had not yet heard of Brave Step. That night, I listened to survivors as they courageously relived tragedy so that we in the audience could better understand what Brave Step meant to them. Hearing their stories broke my heart, and then put it right back together again. Many survivors, like the ones closest to me personally, didn't have anything like you, the Brave Step community, when they were first confronting their abuse. Some survivors still don't. Others just don't know about us. I want to change that, and I know you do, too. So, that's what I'm going to ask of us all. More services to more survivors. More conversations that lead through fear and into change. More awareness. More allies. More Brave Steps.
Feelings of Isolation
Some of our survivors come to us months after their abuse – but most wait decades. Why? Because they feel alone, unheard, disbelieved. The valid feelings of isolation survivors tell us about have been even more profound during compulsory isolation due to COVID-19. Some have no choice but to remain captive with their abusers. On top of that, around 40 percent of our individual counseling clients are facing job, pay, and insurance losses, any or all of which can wipe out their ability to invest in the Brave Step program. Over 37 percent of those on our waitlist need immediate care but are currently on hold due to funding, even with our sliding scale fee program. Forced to choose basic necessities over critical mental health care, this at-risk community often turns to various harmful coping methods such as alcohol and drug abuse, cutting, and even suicidal thoughts. We are seeing first-hand that untreated sexual trauma is a medical crisis.
How you can help
If you've been wondering how to help your immediate community during COVID-19, setting up monthly giving to Brave Step will do exactly that. We have eight clients on our waiting list right now for the intensive, custom, personalized, PTSD and trauma therapy that sets Brave Step apart from other survivor resources. With the enhanced availability of telehealth, Brave Step's primary services continue, and we have increased our virtual activities to allow for more connection and coping during isolation, including some innovative and instantly popular webinars.
Here are 3 great ways to help:
Donate: Please consider signing up as a monthly giver of $5, $10, $20, or more. One-time contributions are also welcome, in any amount. 
PayPal – https://bravestep.org/donate/
Online bank bill pay – Simply set up Brave Step Inc. as a gift recipient
Paper checks – Mail to Brave Step Inc., 970 Stafford Farm Road, Concord, N.C. 28025.
Shop AmazonSmile and designate Brave Step as your charity of choice. https://smile.amazon.com/
Connect with us on social media and stay apprised of our efforts. Facebook, Instagram, Twitter and LinkedIn – @ABraveStep. When you see a local news article or online discussion about abuse, help us raise brand awareness by popping a link to Brave Step in the comment section.
We are grateful for your brave support and taking a step forward to help those in need. Please know that I'm in this with you as not just an ally and advocate, but as a fellow Brave Step donor. I give annually and during fundraising campaigns. 
Yours in Service,
Caleb
P.S. Do you have a great idea or feedback for Brave Step? I'd love to hear from you at caleb@bravestep.org.