Brave Step welcomes Dr. Princess Cullum to Board of Directors
Brave Step is delighted to announce Dr. Princess Cullum, a leader in human resource development, has joined our Board of Directors.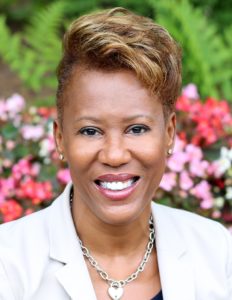 Dr. Cullum brings more than 15 years of experience in investment banking and financial services, utilities, healthcare, education, technology and consumer products. Dr. Cullum has worked for Bank of America, Duke Energy, Cancer Treatment Centers of America, and several other major organizations.
Dr. Cullum's areas of expertise include executive development, women's leadership, diversity and inclusion, and culture. She holds a Doctor of Philosophy from the University of North Texas at Denton, a Master of Business Administration from Washington University in St. Louis, and a Bachelor of Journalism from the University of Nebraska at Lincoln.
As a board member at Brave Step, Dr. Cullum will join us in our mission to:
Empower individuals who have been impacted by sexual abuse; shape a strong, supportive community; provide personalized services that help adults impacted by sexual abuse reclaim the life they deserve.
Brave Step believes in custom care plans for adult survivors of sexual abuse and complex trauma. A survivor-founded organization, we challenge the status quo regarding what recovery from sexual abuse can look like. Please join us in welcoming Dr. Cullum.